Review of Pedigree Chicken & Milk Puppy Food 1.2 kg
4 ★
As it is pedigree no need to tell there products quality because it is always best. Proper diet food for puppies.
Payel... | 26-Mar-2021
---
3 ★
The food is good. It is so hard to maintain this product from ants as it is of 10kg bag. Unless u dont have a tight container I do not recommend to buy 10kg packet. Because the package is little poor hard to keep it away from insects.
sinu... | 29-Mar-2020
---
5 ★
Baught 15KG Puppy, was good as my dog eat everything! Bt stll i trust Royal Canin more for good hlth
Sudhir Kum... | 28-Mar-2020
---
5 ★
I am not sure what difference Royal Canin holds over Pedigree but to my dog this tastes equally good (or maybe more). This was a value for money deal to me and now that I know my dog likes it I'll go for a larger pack (to save even some more). His stomach is definitely better now.
Gagan... | 27-Mar-2020
---
5 ★
The dogs love this food and its very healthy i have seen the results in 3 months itself. But i noticed that after sometime dogs get used to the taste and they don't like to have it.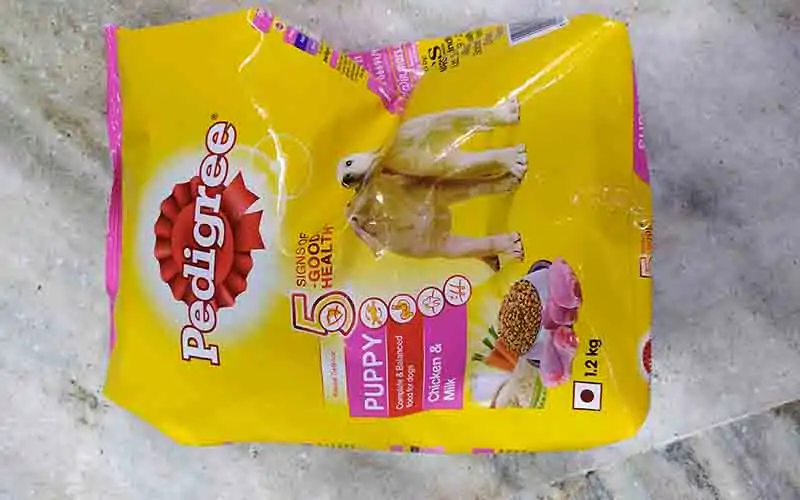 Satyam.sp... | 26-Mar-2020
---