Royal Canin Second Age Kitten Food, 4Kg

0
₹ 2799
MRP:
₹ 3110
(10% OFF)
Available Size

In Stock
Features:
Growth is an essential stage in your kitten's life - it's a time of big changes, significant discoveries, and new meetings. During this period, it's important to make sure your kitten gets the right kind of nutrients to support healthy growth and development. The second age growth stage is a key period for your kitten because its immune system still developing at a gradual pace.
ROYAL CANIN Kitten food helps to support your kitten's natural defenses during this time, thanks especially to a patented complex of antioxidants, including the highly helpful vitamin E. ROYAL CANIN Kitten is good for kittens up to 12 months old and has an improved digestive tolerance thanks to including L.I.P - a protein selected due to its 90% digestibility rate. To be controlled by each cat's individual preferences.
Benefits:
Immune system support
Growth is an essential stage in the kitten's life: it is the time of big changes, discoveries, and new meetings. During this key period, the kitten's immune system develops slowly. Kitten helps support the 2nd aged kitten's natural defenses thanks, especially to a patented* complex of antioxidants including vitamin E.
Digestive Health
Improved digestive tolerance thanks to highly digestible protein (L.I.P.*) and prebiotics (including FOS). *Protein selected for its very high digestibility.
Healthy Growth
For improved content of protein, vitamins, and minerals including vitamin D and calcium. High energy content to fit this intense growth period.
L.I.P.
Selected protein with digestibility over 90% (Royal Canin).
Ingredients:
Balanced and complete feed for cats - Especially for 2nd age kittens (up to 12 months old).
Composition:
Dehydrated [(having no water or not enough water)] poultry [(related to chickens, hens, turkeys, etc.)] protein, rice, vegetable protein isolate*, animal fats, maize flour, hydrolyzed animal proteins, wheat flour, maize gluten, yeasts and parts thereof [of that/of it], beet [red vegetable ] pulp, vegetable fibers, fish oil, soya oil, minerals, fructo-oligo-saccharides (0.38%), psyllium husks and seeds, hydrolyzed yeast (source of manno-oligo-saccharides), yeast extracts (source of beta-glucans), marigold extract (source of lutein).
Additives (Per Kg):
Nutritional Additives: Vitamin A: 21500 IU, Vitamin D3: 800 IU, Vitamin E: 600 mg, E1 (Iron): 32.3 mg, E2 (Iodine): 3.2 mg, E4 (Copper): 9.9 mg, E5 (Manganese): 42 mg, E6 (Zinc): 116.5 mg, E8 (Selenium): 0.05 mg - Technological Additives: Clinoptilolite of sedimentary origin: 10 g - Preservatives - Antioxidants.
Analytical Constituents: Protein: 36% - Fat content: 18% - Crude ash: 7.7% - Crude fibers: 2.3% - Calcium: 1.2%.
*L.I.P.: protein selected for its very high digestibility.
Feeding Guide:
Kitten's age Kitten's weight Dry food only Dry & wet food
1 - 2 months 0.4 - 1 kg 29 - 48 g 4 - 23g + 1 pouch
3 - 4 months 1.3 - 2 kg 61 - 66 g 11 - 16 g + 1 pouch
5 - 6 months 2.3 - 2.9 kg 69 - 67 g 48 - 46 g + 1 pouch
7 - 12 months 3.1 - 4 kg 64 - 51 g 43 - 29 g + 1 pouch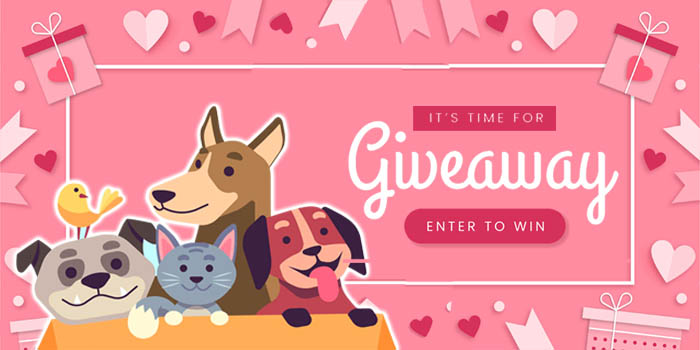 REVIEWS

PRODUCT FAQ
What foods should Cats avoid?
Milk, cheese, chocolate, and other dairy products, Dog Food, Bread and Yeast, Raw eggs, meat, or fish, Tuna, Onions, and garlic.
Most cats are naturally unable to digest milk products, like cheese or cream which can upset their stomachs, Both milk chocolate, and dark chocolate can cause several dangerous signs of sickness. Vomiting, Diarrhea, Increased body temperature, Fast breathing or heart rate, Seizures.
Eggs, meat, or fish, these raw foods may contain dangerous E. coli and food poisoning bacteria, which can cause diarrhea, vomiting, and feelings of being tired in cats. Exposing your cat to these things that cause disease can even prove deadly.
If the cat eats dog food, the risk for developing several conditions:
A lack of vitamin A can cause skin issues, a dull coat, muscular getting worse, or night blindness. Taurine can cause heart disease, unhealthy coat or skin, and feelings of being tired, lack of arachidonic acid can cause liver and kidney problems.
Yeast and raw bread dough are not safe for cats, the dough can rise in a cat's stomach and cause dangerous digestive issues.
Avoid feeding them a tuna-heavy diet, and too much tuna can lead to mercury poisoning, never give your cat raw tuna.
Onions, garlic, chives, and leeks can cause anemia in cats. Whether raw, cooked, powdered, or dehydrated, garlic and onions can damage a catís red blood cells, and can also cause nausea, abdominal pain, vomiting, and diarrhea.
HAVE A QUESTION?