Royal Canin Baby Dog Milk 400gm (Dog Supplement)

4.5
₹ 1602
MRP:
₹ 1780
(10% OFF)
Shipping will be closed from 1st to 5th Oct due to Durga Puja festival. Sorry for inconvenience.

Available Size

In Stock
Features:
Overview:
This Royal Canin Baby Dog Milk is a perfect complete milk replacer feed for your puppies, from birth to weaning (0-2 months)! Baby dog Milk is enriched with DHA, which is naturally present in maternal milk to help support cognitive function in your pups. The Milk is so effective as its composition is as close as possible to the bitch's milk, dissolves instantly and completely with no sediment, and contains carefully selected ultra-digestible proteins perfect for your pups. Approximate Dimensions (Product): 12 x 22 x 12cm.
Steady growth
Promotes Healthy Digestion
Easy Preparation
Promotes Cognitive Function
100% Complete and Balanced Nutrition
100% Satisfaction Guaranteed
Ingredients:
Milk proteins, animal fats, whey protein, soya oil, copra oil, fish oil (source of DHA), minerals, Fructo-oligosaccharides, and flavor.
Benefits:
HARMONIOUS GROWTH: For steady, harmonious growth, the composition of Baby dog milk is the closest possible to the mother's milk, with high energy and protein levels.
DIGESTIVE SAFETY: Baby dog milk contains carefully selected highly digestible proteins and has a lactose content very similar to maternal milk. It is particularly suitable for the puppy's digestive system because it does not contain starch (puppies do not secrete enough amylase to digest starch). Finally, the addition of Fructooligosaccharides (FOS) helps maintain a healthy balance of digestive flora.
EASY TO PREPARE: Thanks to its exclusive formula, Baby dog milk dissolves instantly and completely with no sediment, creating a homogenous formula.
DHA ENRICHED: The puppy's nervous system continues to develop after birth. DHA naturally present in maternal milk helps develop cognitive function. Baby dog milk is enriched with DHA.
CALORIE CONTENT: This diet contains 5135 kilocalories of metabolizable energy (ME) per kilogram.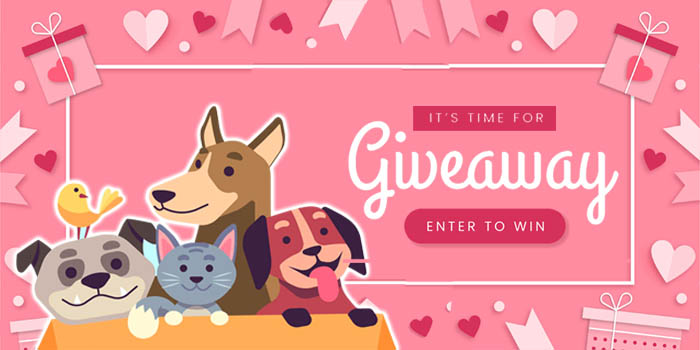 REVIEWS

PRODUCT FAQ
Can you give Royal Canin dry?
 There is no need to soak kibble (you can add water if you want to do so but it's not necessary). The water symbol on the Royal Canin packets means "water should always be available" not that you need to soak the food. So the weights given are for the food dry.
Why does my dog love milk?
They set that in light of the fact that early canines intuitively nurture, they should foster a preference for milk that stays with them all through their grown-up lives.The thought that milk is sound for creatures later in their lives has gotten less mainstream in later years, notwithstanding. This is because of late examination which proposes that for the most part, vertebrates just expect milk to support their initial turn of events. Whenever burned-through routinely after this period, it can really be adverse to the creature. This is on the grounds that, notwithstanding the different proteins in milk, there additionally exist a few chemicals and swelling specialists that can disturb your canine's solid turn of events and maturing. It's likewise totally conceivable that canines will in general foster this propensity all alone. Your canine is in every case liable to follow things that taste great to him. This is something reared into your creature as an endurance attribute.
Can milk be given to puppies?
Dairy things are a fundamental wellspring of food intolerance in dogs, and an immense number are lactose extremist, which infers they experience issues preparing milk. Some lactose extremist dogs experience trouble drinking milk, anyway can manage dairy things like cheddar and plain yogurt, which are regularly less difficult to process than straight milk. Others have hostile reactions to dairy all around. Milk is a safe treat in little amounts. A couple of tablespoons of cow's milk or goat's milk on an intermittent premise can be a decent compensation for your canine without the results of overindulgence. Yet, you ought to presumably hold off on offering your canine a whole bowl at a time, as it can cause undesirable responses, including the diarrhea,vomiting, and free stools. The drink is high in fat and normal sugars, which is another motivation to take care of it to your puppy in little amounts. An excess of fat in your canine's eating routine can prompt heftiness and pancreatitis, which are serious conditions.
HAVE A QUESTION?