Bravecto 500mg Chewable Tablets 10 - 20kg (Dog Supplement)

4.7
₹ 1800
MRP:
₹ 2000
(10% OFF)
Available Size

In Stock
Features:
For the treatment and prevention of tick and flea infestations on dogs for 3 months. Bravecto veterinary medicinal product is a systemic insecticide and Acaridae with a long duration of action that provides immediate and persistent tick and flea killing activity for 3 months.
Composition:
Bravecto chewable tablets Fluralaner (mg).
For small dogs (4.5 – 10 kg) 250.
For medium-sized dogs (10 – 20 kg) 500.
For large dogs (20 – 40 kg) 1000.
For very large dogs (40 – 56 kg) 1400.
Indications for use:
For the treatment and prevention of tick and flea infestations on dogs for 3 months.
Provides immediate and persistent tick (adult and juvenile Ixodes Ricinus, Ixodes hexagons, Ixodes scapulars, Ixodes Holocyclus, Dermacentor reticulate, Dermacentor variables, and Rhipicephalus sanguineous) and flea (Ctenocephalides felis and Ctenocephalides canis) killing activity for 3 months.
For the treatment of Demodicosis caused by Demodex spp. mites.
For the treatment of Sarcoptic mange and Otodectes spp. mite infestations in dogs.
Precautions:
Bravecto chewable tablets should not be used in puppies less than 8 weeks of age or weighing less than 2kg.
Contraindications:
Do not use in case of hypersensitivity to the active substance or any of the excipients.
Storage:
Do not store above 30°C.
Presentation:
Fluralaner 250mg/500mg/1000mg/1400mg.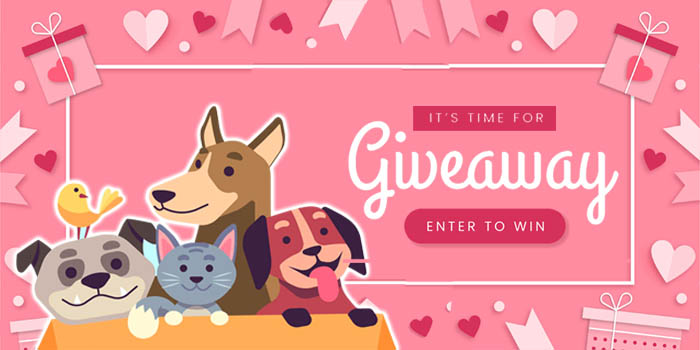 REVIEWS

PRODUCT FAQ
Do vets recommend Bravecto?
Bravecto is considered safe for most dogs. Vets everywhere recommend this flea and tick solution because it is safe, effective, and easy to use. Bravecto has been approved by the Food and Drug Administration (FDA). There are not any known adverse interactions between Bravecto and other drugs.
Are flea collars or drops better for dogs?
 Flea drops are more effective than flea collars since it soaks up better into your dog's system and the bug-killing chemical throughout the body more completely. See how the Seresto collar, Bravecto chews, and Frontline drops compared to each other.
What is the best natural flea and tick prevention for dogs?
Vinegar. Combine 1 quart of water, 1 cup of white vinegar or apple cider vinegar, and 1 cup of baby shampoo or liquid dish soap. Use this mixture to wash your dog once or twice a month. Vinegar kills fleas and ticks on contact and can prevent future infestations.
What are the side effects of Bravecto for dogs?
The most commonly reported bad reactions include vomiting, hair loss, diarrhoea, feelings of being tired, decreased appetite, and moist skin swelling/rash. Bravecto has been approved for use in breeding, pregnant, and lactating female dogs. Bravecto is safe to use and effective in adult dogs and puppies over 6 months of age and weighing 4.4 lb. or greater. It has been tested and found safe in puppies at least 8 to 9 weeks of age at 5x the medicine-based dose.1,2,17 No bad effects with Bravecto Chew for Dogs in MDR-1 gene-(not having enough of something) collies at 3x the recommended dose.
Bravecto Topical Solution for Dogs: The most common bad reactions recorded in scientific fact-finding experiments were vomiting, hair loss, diarrhoea, feelings of being tired, decreased appetite, and moist skin swelling/rash. Bravecto is not effective against single star ticks beyond 8 weeks of dosing. For topical use only. Avoid oral eating. Use caution in dogs with a history of seizures. Seizures have been reported in dogs receiving fluralaner, even in dogs without a history of seizures.
Has Bravecto killed dogs?
No Bravecto Doesn't Kill Dog
There are many causes of liver and organ that creates urine failure in dogs. If more than one dog in a family is suddenly made very sick with organ failure at the same time, it's logical to assume that the dogs were poisoned. What's not logical to assume is that Bravecto had anything to do with the deaths. To figure out if Bravecto was involved with this, we should look at the research on the safety of Bravecto discussed in more below.
If those dogs were brought into my veterinary hospital the first, would rule out is antifreeze poisoning (ethylene glycol poisonous quality). Antifreeze is everywhere if it drips from a car's radiator onto the ground, pets love to lick it up. Both dogs and cats think antifreeze tastes delicious, so it's a fairly common cause of poisoning. Eating even a small amount can be quickly deadly e.g. five tablespoons is enough to kill a medium-sized dog.
HAVE A QUESTION?