Review of Gnawlers Calcium Mini Milk Bone 30pcs (Dog Treats)
5 ★
My puppy really likes it, fast delivery.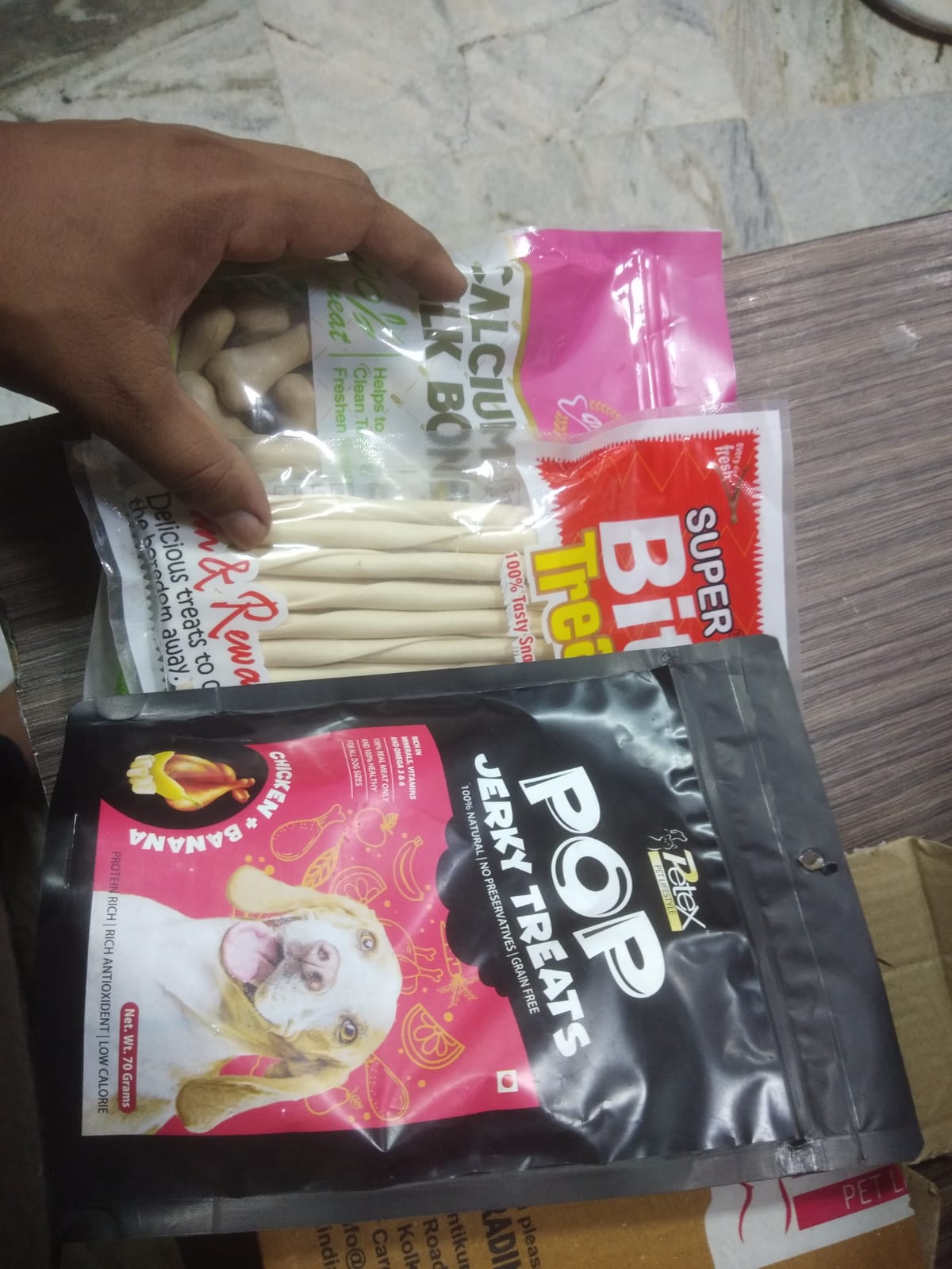 Anita... | 19-Mar-2022
---
4 ★
My pups love this treats
Palak ... | 14-May-2021
---
5 ★
You are asking me for the flavor? how the hell should I know without eating it and thank god my dog doesn't speak English
Dr KS Jamw... | 03-Feb-2020
---
5 ★
This calcium bone is my fur babies favour. It's a value for money product. Special thanks to the seller for his quick and beautiful response. Looking forward to purchase more.?
SOUMYA BAN... | 19-Aug-2017
---
3 ★
My dog don't like too much
Kiran's ph... | 10-Jan-2019
---
5 ★
Really good and smells nice. Whenever I open the dog bone case my puppy comes into the room in an instant. He does all things for the treat, the case is really handy and easy to use.
Aarya sing... | 20-May-2018
---
5 ★
Pet dogs like it very much
Roy... | 27-Mar-2019
---
5 ★
My dog loved the taste of the buiscits but the box was broken and half of the buiscits were out of the box, since its a non replacable product and all 40 buiscits were in there I decided to go with it, but would rather prefer buying it from an offline store the next time.
archit... | 19-Jul-2018
---
5 ★
My puppy likes it too much so i am happy as long it remains of the same quality. Thumbs up for this product.
Preeti... | 11-Jun-2019
---
5 ★
My lab loves it !!! And he asks for it daily
Ak... | 23-Dec-2017
---
5 ★
excellent
Sonia Dhaw... | 16-Apr-2019
---
4 ★
Well you can buy it, but i believe it has some addiction content in it? my dog demands for it every day and all the time and if he eats more than 1 per day its doesn't digests. So you can buy it but dont let your dog eat this in excess
Akanshu... | 30-Jan-2019
---
5 ★
Well packed.. my dogs loved it. 40pieces bones were there in good condition.. no single broken pieces.. check by purchasing small pack of 99rs first.. if ur dog likes it then you can go with this box. I have feed firstly small packet of 99rs .bought from nearby pet shop..she loves it so I bought a box in 339 for only bones not including tablets .
Sony m.... | 07-Feb-2018
---
5 ★
At first she (julie) doesn't like it but when she ate this for first time she is like feed me more feed me more. She loves it.
Ritesh K P... | 05-Sep-2018
---