Review of Pedigree Meat Jerky Barbecued Chicken 80g (Dog Treats)
4 ★
my dog loves this flavour so much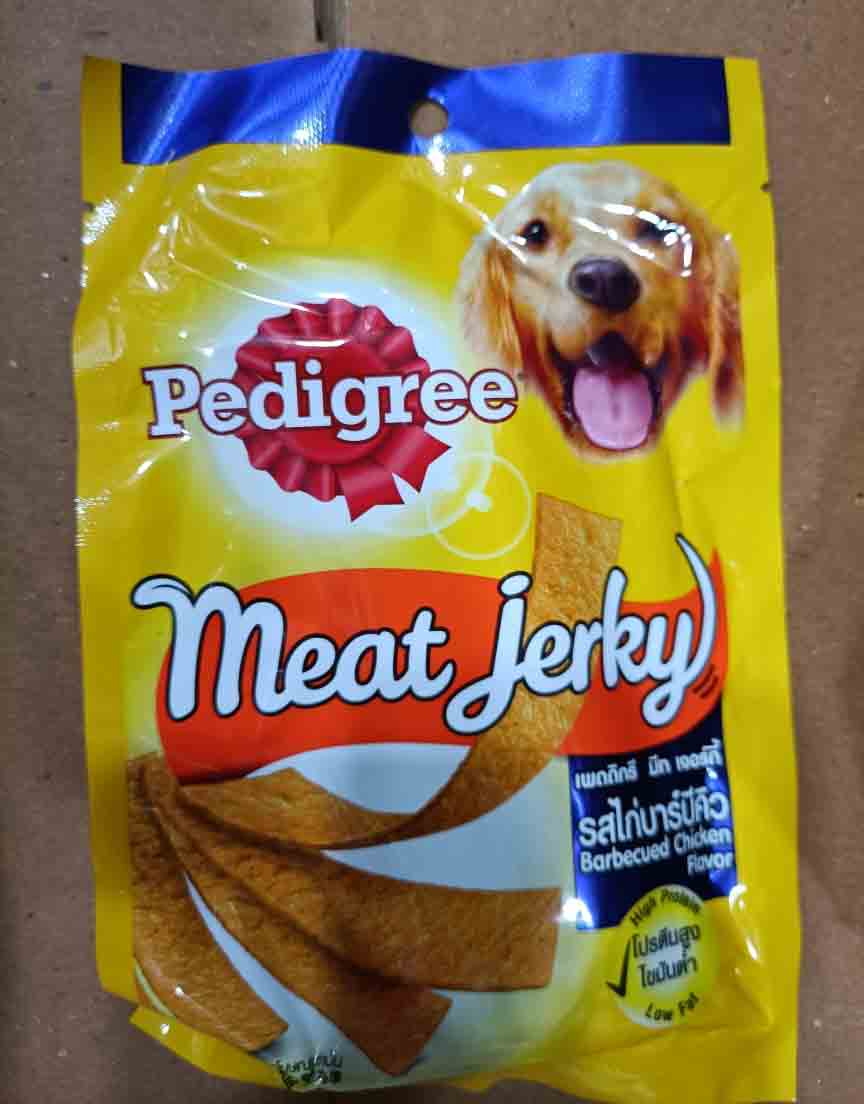 Babita ... | 18-May-2021
---
5 ★
Great product by Mars. My dog just loves this and ready for it any time. All other stuff he soon gets bored with but this one is his favorite and wants it always.
Arpita Mon... | 22-Mar-2021
---
5 ★
Purchased it from a local shop. This is a very good dog treat. My Labrador Retriever just goes bananas after sniffing this around. Should come in bigger sizes though. He chews up 3-4 jerkys everyday.
ashish... | 30-Apr-2020
---
4 ★
good for your puppy.
Tanmoy Nay... | 29-Apr-2020
---
5 ★
Good product..but can fibd pedigree products at lower price than Petindiaonline in local market
Petindiaon... | 28-Apr-2020
---