Know about Breed: Chow Chow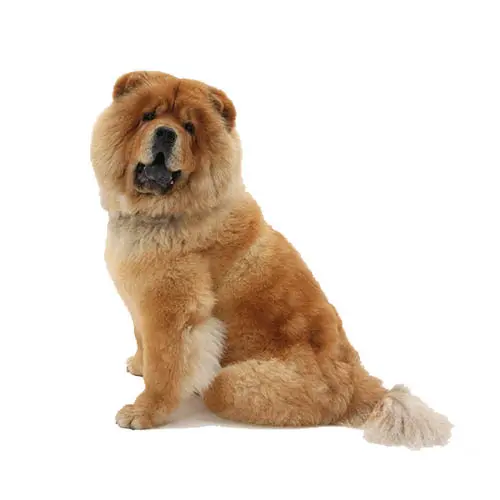 Basic Information:
Life expectancy: 9 - 15 years
Origin: China
Colors: Black, Blue, Fawn, Cream, Red
Height: Male: 48-56 cm, Female: 46-51 cm
Temperament: Aloof, Independent, Loyal, Quiet
Weight: Male: 25-32 kg, Female: 20-27 kg
Overview:
The Chow Chow has several unique characteristics: a blue-black tongue, the coat of a teddy bear, the scowl of a lion, and a distinctive stilted gait. He is a Chinese breed, hailing from that country's chilly northern region, and was developed as an all-purpose dog capable of hunting, herding, pulling a cart or other vehicle, and guarding the home.
The Chow Chow has a low activity level and can live happily in any home, including an apartment or condo. One or two brief walks daily will satisfy his exercise needs.
All too often, Chow Chows have a reputation for being aggressive toward people, which is not acceptable. Early and frequent socialization is essential to helping them develop the confidence and discrimination they need to recognize what is a threat and what is normal. Buy a Chow Chow only from a breeder who raises puppies in the home and has exposed them to many different people, sounds, and experiences before they go to their new homes. When he comes from such a background and continues to be socialized after going to his new home, a Chow can be a good family dog, ideally with older children who understand how to treat him with respect.
The Chow Chow is a medium-sized dog. He has the typical spitz appearance: a deep muzzle and broad headset off by a ruff, small triangular ears, a smooth or rough double coat in red, black, blue, cinnamon and cream, and a bushy tail curled tightly over his back. Stay away from breeders who try to charge more for a Chow in any color other than red or who try to sell you a Chow in fancy colors such as lilac, silver, chocolate, white, and champagne. Chows come only in red, black, blue, cinnamon, and cream. Any other color description is simply a creative marketing term. Nor is it true that colors other than red are rare. If a breeder isn't honest about coat colors, it's fair to wonder what else he or she isn't honest about.
Personality:
Despite his teddy-bear appearance, the Chow Chow is not a lovey-dovey kind of dog. He is independent and dignified, usually attaching himself to a single person. The Chow is protective and will certainly have affection for his entire family, but most of his devotion will be given to that one special person. Children may be disappointed in the Chow's complete lack of interest in cuddling or being hugged.
He is distrustful of strangers and may be aggressive toward dogs he doesn't know. The Chow is highly territorial. Intruders or people he doesn't know will be warned off with a deep growl and perhaps something a little more physical if they don't take the hint.
This intelligent but sometimes stubborn dog can be a challenge to train. He responds well to clicker training and positive reinforcement techniques such as play, praise, and food rewards, but he also likes to do things his own way. To be successful, you must be patient and you must be willing to try many different methods to see what works. Find a trainer who has an extensive bag of tricks and is experienced with spitz breeds. Keep training sessions short and fun so the Chow Chow doesn't get bored.
Health:
All dogs have the potential to develop genetic health problems, just as all people have the potential to inherit a particular disease. Run, don't walk, from any breeder who does not offer a health guarantee on puppies, who tells you that the breed is 100 percent healthy and has no known problems, or who tells you that her puppies are isolated from the main part of the household for health reasons. A reputable breeder will be honest and open about health problems in the breed and the incidence with which they occur in her lines.
The Chow Chow has some health problems that can be a concern. They include hip and elbow dysplasia, patellar luxation, autoimmune thyroiditis, and eye problems such as cataracts, distichiasis, and glaucoma. Pemphigus foliaceous, an autoimmune skin disease, melanoma, a type of cancer, and gastric torsion are also seen in the breed.
Grooming:
The Chow comes in two coat types: rough and smooth. Both have an undercoat and a topcoat. The rough has an abundant coat that stands off from the body. The head is framed by a profuse ruff, and the tail is plumed. The legs have to feather as well. The smooth does not have the abundance of topcoat that characterizes the rough, and he lacks a ruff and feathering on the tail and legs. In all other respects, the coats are the same.
Grooming requirements depend on the type of coat. A smooth-coated Chow needs brushing only weekly. One with a rough coat should be brushed every other day. Both varieties shed heavily twice a year, during which time the coat will come out in handfuls. A bath is rarely necessary, although a warm bath followed by a very thorough blow-drying can help remove that shedding coat.
The rest is basic care. Trim the nails as needed, usually once a month. Brush the teeth frequently for good overall health and fresh breath. Check the ears weekly for dirt, redness, or a bad odor that can indicate an infection. If the ears look dirty, wipe them out with a cotton ball dampened with a gentle ear cleaner recommended by your veterinarian.
YOU MAY ALSO LIKE